Optics
Optinett, Siclair, and Kelnet
Thanks to our 3 brands, Optinett, Siclair and Kelnet, we have established ourselves as the reference for optical professionals, manufacturers and pharmaceutical groups.
We constantly adapt our products in order to meet the requirements of new innovations (such as blue light blocking glasses) and the latest treatments. The quality ingredients that go into our products ensure that they will clean efficiently and leave customers happy.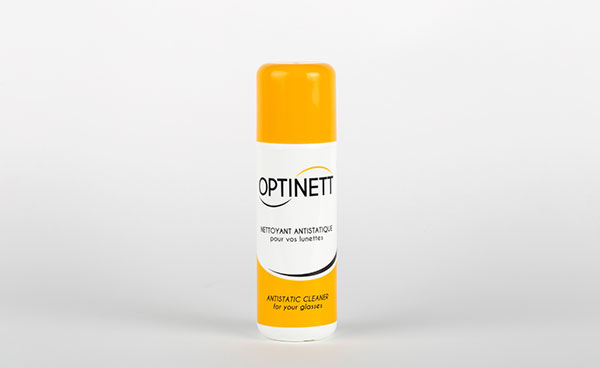 Antistatic Sprays
Our sprays are made entirely in France. They are designed to clean and degrease all types of lenses (with or without surface treatment), guaranteeing maximum comfort and transparency.
Optinett sprays are available in several formats: pocket (35 ml) and family-size (120 ml).
Siclair offers a wide range of sprays in stylish brushed aluminium and a number of different formats: 22, 35, 45, 100, 200 and 330 ml.
What's more, our sprays are fully customisable!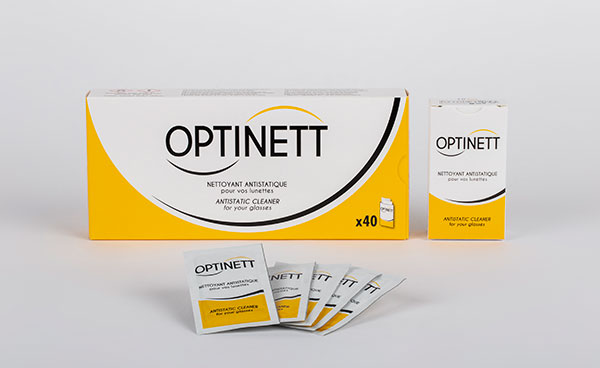 Glasses Wipes
Our wipes are made in France and are specially adapted to clean glasses carefully and delicately. They are suitable for lenses with and without surface treatment, and will guarantee optimum comfort and transparency.
These handy Optinett and Siclair wipes are the perfect size to slip into your bag or pocket. They're also available in anti-bacterial and anti-fungal versions.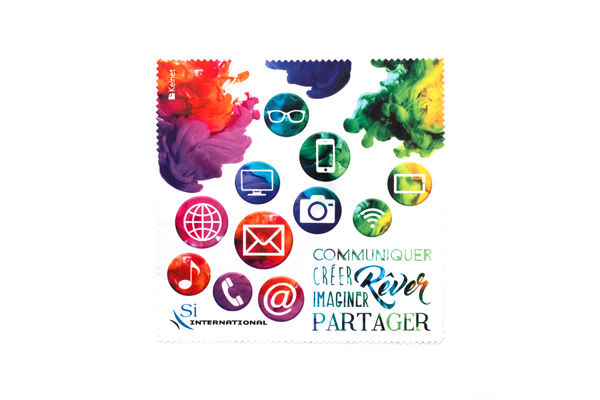 Microfiber Cleaning Cloths
Our high-density Kelnet cloths are printed in France and can be customised however you like. They're a convenient travel solution and effective on both glasses and touch-screens.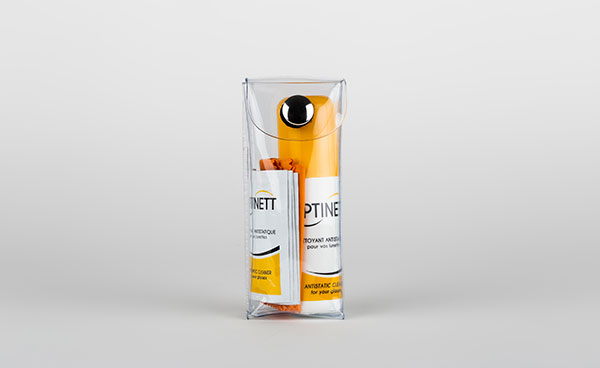 Accessories
We offer a wide range of other products, including packs, cases and precision wipes.