Optics
Optinett, Siclair, and Kelnet
Our three brands, Optinett, Siclair, and Kelnet, have helped us position ourselves as the market leaders for opticians and optometrists, the optical supply industry, and pharmaceutical companies.
We constantly adapt our products in order to meet the requirements of new innovations (such as blue light blocking glasses) and the latest treatments. The quality ingredients that go into our products ensure that they will clean efficiently and leave customers happy.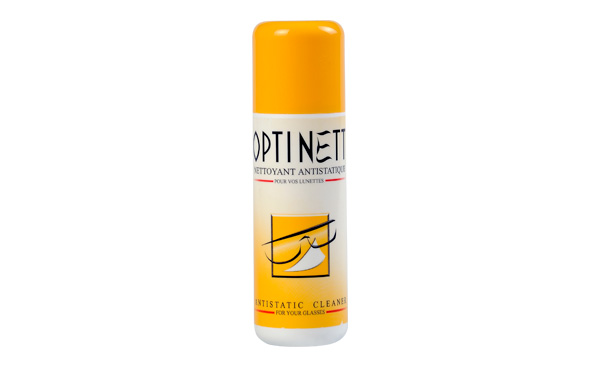 Antistatic Sprays
Our antistatic sprays come in everything from classic to completely customizable, removing grease and other stains from glasses for maximal comfort and vision.
Optinett sprays are lightly perfumed and made in France.
The Siclair brand offers a wide range of sprays: mountable 22ml and 33ml sizes, refillable, or in elegant bottles.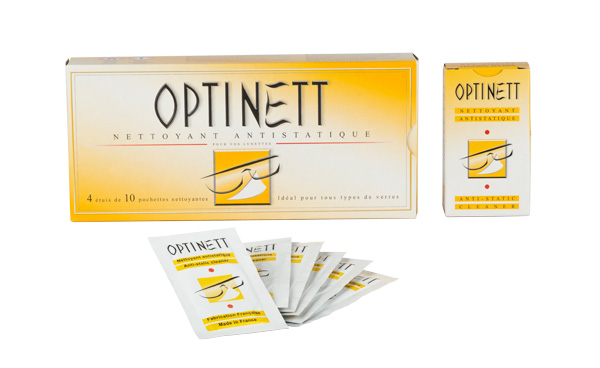 Glasses Wipes
Our eyeglass cleaning wipes come in standard and customizable formats and are designed to thoroughly clean your glasses for optimal comfort. Our glass cleaning wipes can be taken anywhere.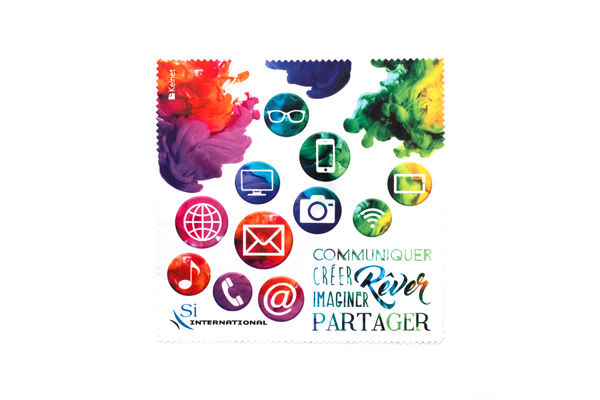 Microfiber Cleaning Cloths
Our microfiber eyeglass wipes are completely customizable and absorb dust to effectively clean your glasses.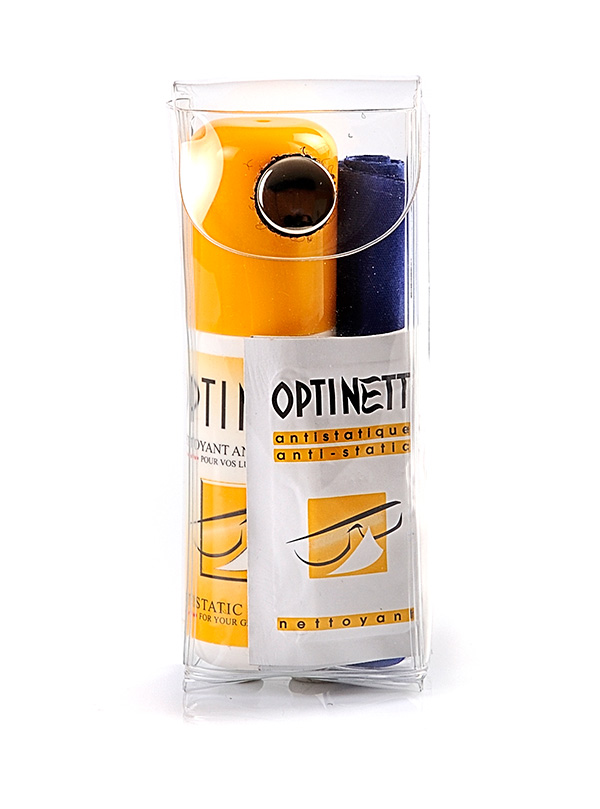 Accessories
Our microfiber cleaning cases, glass cases, and microfiber key fobs complete the range.